Getting a move and groove on this morning. Besides doing some of the necessary evils (a load of laundry, picking up, etc.) I've gotten a few quilty things done.
So far I've prepared a backing, cut some Warm N' Natural, and pinned the runner I made from Happy Zombie's
pattern
!
Then I started a list (embarrassingly long) of UFO's. Gave up on that because, ugh, I got tired of going through the project drawers.
Decided time would be better spent working on one of those UFO's so I pulled these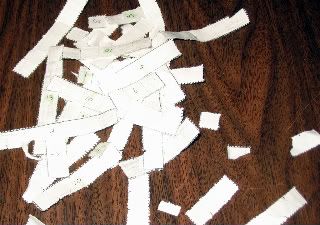 from this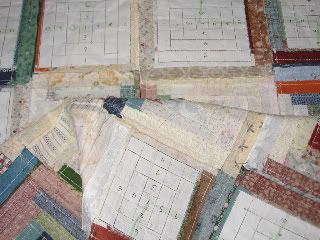 and here is the back of a paper pieced log cabin mini ready to have a border put on and be quilted.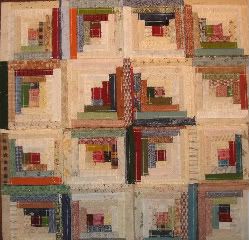 Not only that but I organized a bit more of my fabrics (it will get done eventually), paid a few bills (very depressing), read blogs, had my coffee, put up last night's dishes and it's only 7 a.m. Can you tell I'm a morning person?
Yeehah, I love it when a day starts out this smoothly and tomorrow is quilt group meeting. Double yeehah. I'm hoping to have the table runner quilted so I can work on the binding during the meeting. We'll see.
Til next time...have a happy and productive day.