I have two quilts to make for Christmas gift-giving. Both are in the planning stage. The main requirements are both patterns need to be simple so they will sew up quickly and both need to use as much fabric on hand as possible.
For the green and aqua/teal the September Fons & Porter had a snails trail quilt in the perfect colors. The other pattern I'm looking at is in the Fall Quilts and More issue. Both are simple enough to work up fast. I'm leaning towards the snail's trail pattern at the moment. I love that pattern and it will be fun to do in a big mix of fabrics.
So I pulled fabrics in the colors needed and was quite surprised to find how much of this mix I actually had. Made a couple sample blocks of the square in square with two different center fabrics. Not sure about either. The room the quilt is going in is quite green/aqua already so the quilt might need more black or cream in it.
Here's a few pics of the room, the fabrics, and the Splashes of Color pattern samples I worked up. (I've been thinking of it as Square in Square). I'm thinking the border may need to be more plain and there will be an inner border too.
If you have any thoughts please leave a comment. Opinions definitely welcome and appreciated.
Current bedding:
Curtains: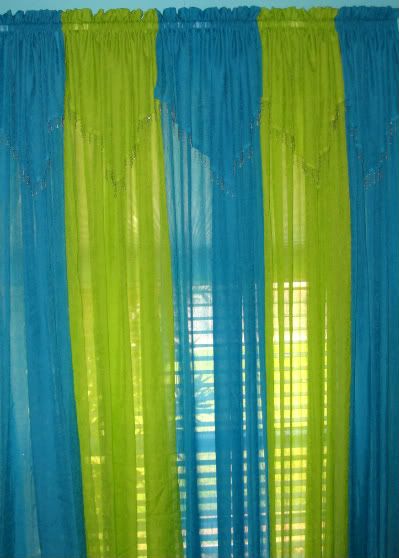 Little funky accessory with wall colors.
Square in Square blocks with two different center options: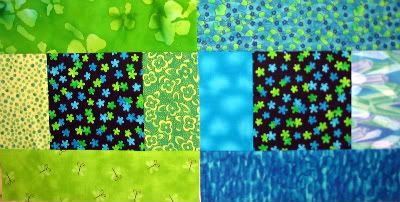 Stash fabrics 1: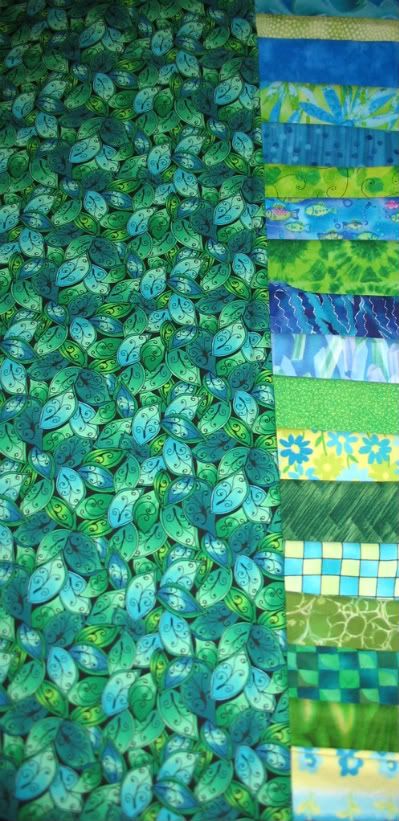 Stash fabrics 2: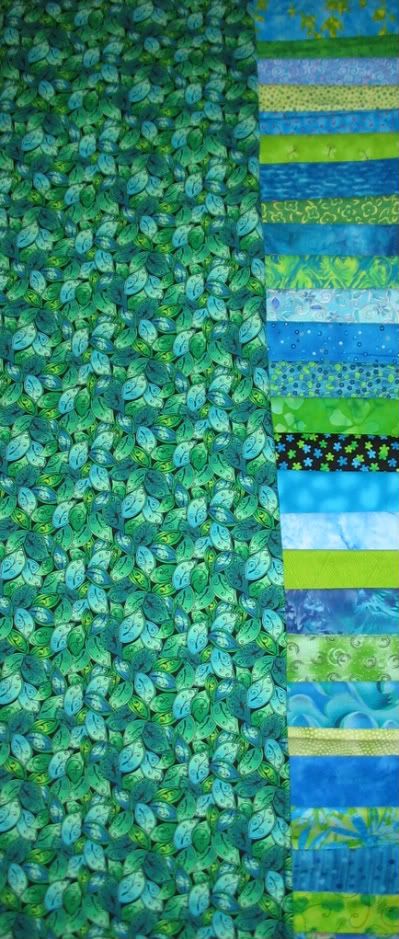 I'm a procrastinator and work best under pressure but even I know a decision can't be put off much longer if they are to get finished.
Melody