Last years Rock Band was still the hit this year. It's so much fun to see the kids of all ages play together.
The littlest elf is now 5 weeks old.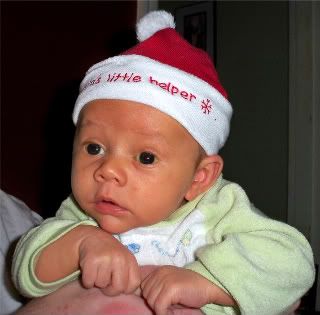 Singing his first Christmas carol.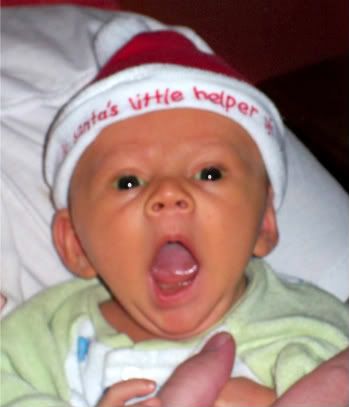 The vinyl children enjoyed the day too.
Tasha - a sweet little girl.
And a couple pics from last year:
Deidre - named after a kindergarten friend.
Kids peeking.
Now off to bed. I'm pooped and I'll need energy to hit the fabric sale.
Hasta manana.